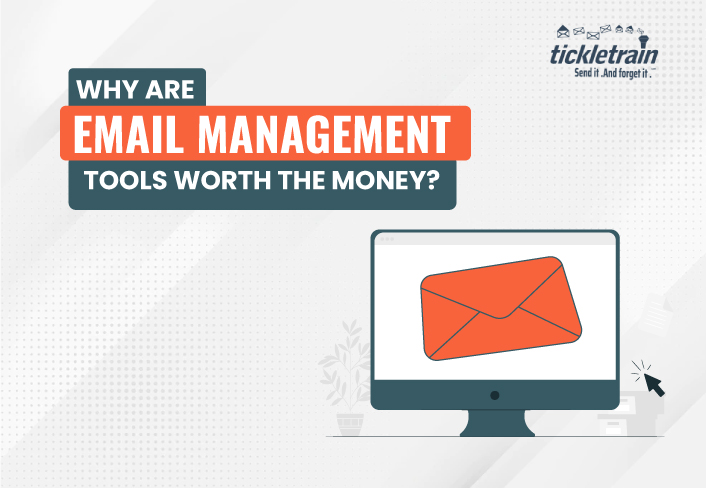 Why Are Email Management Tools Worth the Money?
December 8th, 2022
You may send, reply to, track, and organize bulk emails using an application called an Email Management Tool. This tool includes many options that serve both teams and organizations as well as individuals.
Systems for managing emails centrally collect emails sent and received by employees. Retention schedules and access controls can be used to manage emails while using a classification strategy to handle this content.
In this blog post, we will discuss the features of Email Management Tools that prove that these tools represent excellent value.
Top Justifications for Why Your Company Needs an Email Management Tool and Why It's Worth It.
The Use of Shared Inboxes to Keep Your Inboxes and Customers Closer
Nowadays, companies don't just use one email address to do business. Multiple customer-facing email addresses are typical of modern enterprises. Managing multiple accounts at once, however, could make your customer service representatives frustrated and your clients impatient.
If you look closely, well-known email clients like Gmail or Outlook weren't designed for team communication. Because you can never be sure who is working on what, you end up sending multiple emails with multiple replies. You can merge numerous email accounts into one platform by using a solution that offers the shared inbox feature of the Follow-Up Tool. With this in place, your team will be able to work together more effectively to prevent repeated replies, missed messages, and—above all—displeased clients.
Canned Responses Save You Time.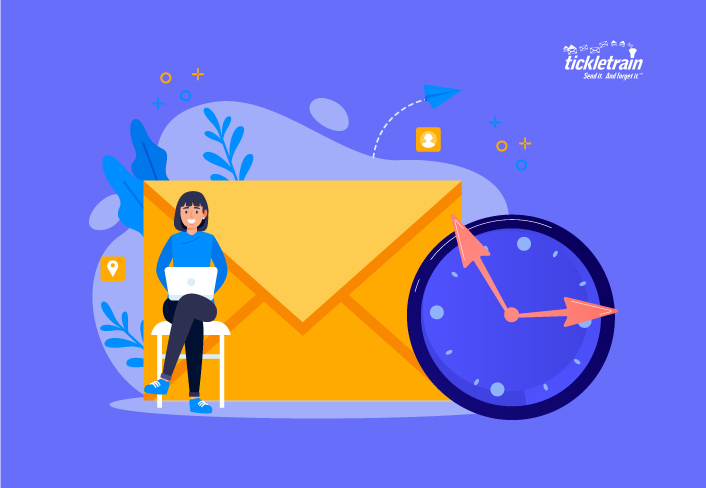 Does your company get similar inquiries from clients looking for the latest features of your products or any discounts that might be available?
In actuality, clients frequently have the same problems or desires. Support staff should not keep typing out the same response over and over again.
There are countless possibilities when it comes to stored replies. Based on the kinds of requests your firm regularly receives, you are free to develop as many as you wish. When used properly, canned responses can provide quick, yet individual support.
Gain More by Using an Automated Workflow
With a streamlined workflow that allows your agents to operate in unison and produce more, you can use an email management tool. With an automated email ticketing system, you can track events from the time they are reported until they are resolved and Create Tasks From Email of every customer (with a unique ticket ID).
The majority of products provide an automatic ticket assignment feature that ensures tickets are allocated across agents equally and don't build up. Your team will function as a well-oiled machine thanks to additional features like ticket prioritization, internal notes, and labels.
Only A Click Away From Customer Information
An email management program can serve as a repository for consumer data and give you a clear picture of their particular problems. The following information can be seen on your Email Management Tools portal:
Type of account: Each type of account that your business offers should have its own set of services.
Recent discussions about support: Find out if this issue is brand-new or if it is related to an old, unresolved problem.
Recent information about orders: View the latest purchases of your customers' other products and basic order information.
Time dedicated to your business: Know your customers' lifetime value, loyalty, and experiences.
Analytics & Reports Provide A Wider Perspective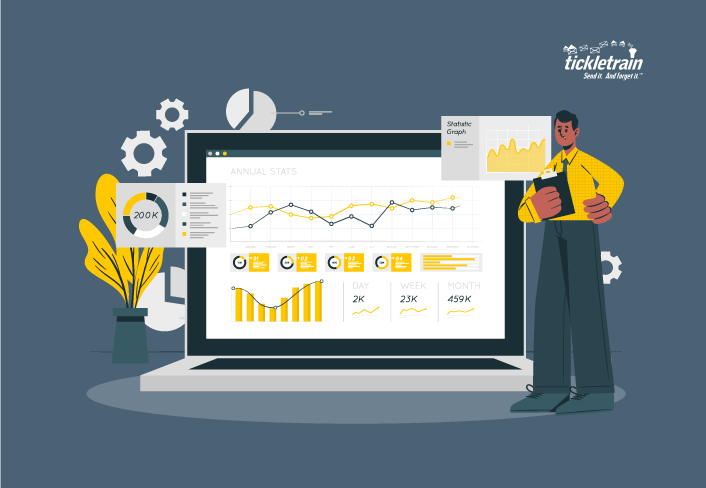 You may find answers to all of your questions and enhance team performance with the aid of in-depth reports and analytics.
Your managers may quickly track and control the number of tickets on your support staff with the use of an email management tool. Each agent's turnaround time and ticket resolution rate are easily measurable. Additionally, this application enables you to efficiently measure reports and analyses and keep track of every relevant email you send.
Consequently...
There is an ideal Email Management Tool for your stuff out there, and chances are excellent that we have covered all the functions your company would require. However, before you do anything, you must sit down with your employees, especially those that work closely with your clients, and determine what is needed. Thus, it was demonstrated that an email management application is worthwhile.
We may offer the ideal answer for you if you're seeking an EMT with many features at a very good price. Thousands of people like you rely on TickleTrain to deliver effortless, quick, and personalized experiences to better manage email communications.