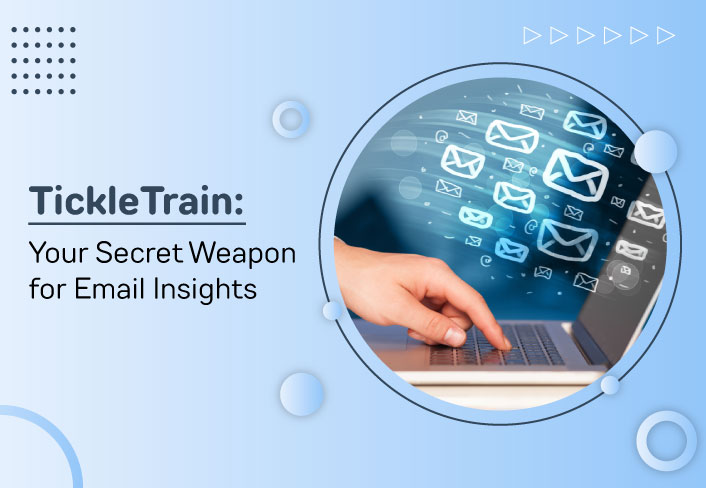 TickleTrain: Your Secret Weapon for Email Insights
September 7th, 2023
Effective communication is essential for success in today's fast-paced corporate environment. For business correspondence, an email is still a vital tool, but it can be challenging to keep track of important emails and make sure they aren't missed. This is where an Email Tracking App comes into play, and TickleTrain is one of the best available.
Today in this article, we will examine why TickleTrain is the Best Email Tracking Software and how it can be your hidden weapon for collecting priceless email insights.
Knowing Why Email Tracking Apps Are Needed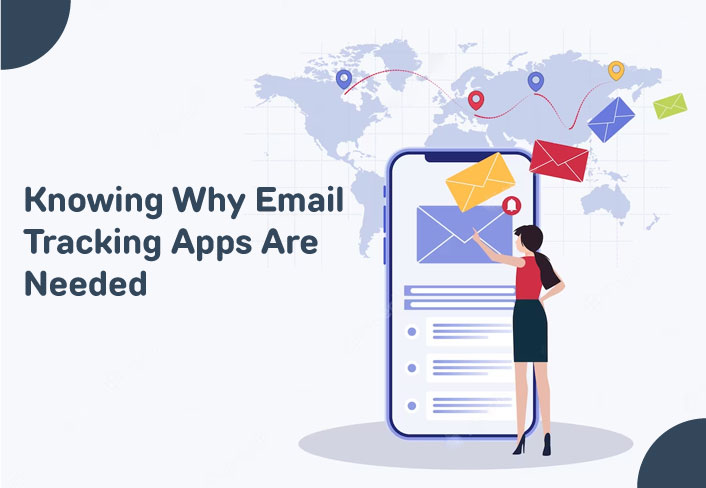 For organizations and professionals who rely significantly on email communication, email tracking has become essential. It gives you access to information about how recipients respond to your emails, ensuring that you are kept informed after pressing the "Send" button. Here, TickleTrain serves as your dependable ally.
The Best Email Tracking App Is TickleTrain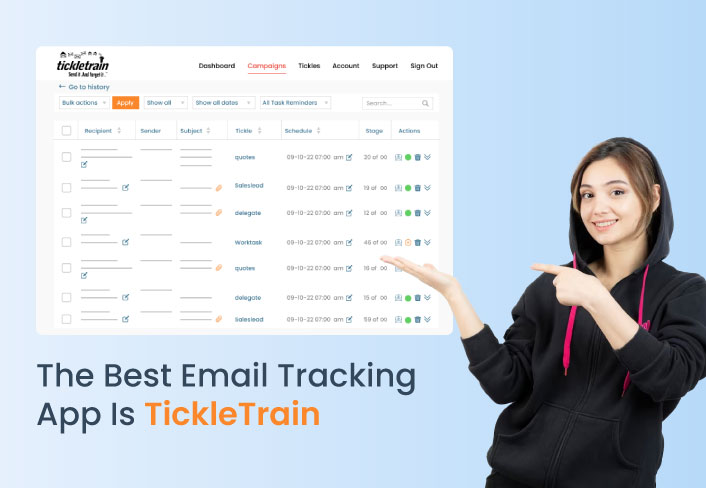 TickleTrain is a cutting-edge email tracking program made to give consumers comprehensive email insights. It provides a wide range of capabilities that can greatly improve the effectiveness of your email communications.
Let's examine some of its main features:
Tracking emails
You can check when your email has been opened using TickleTrain's real-time email tracking service. This information is essential for determining how engaged your recipients are. You'll be able to time your follow-ups for optimum impact as you'll know exactly when they've viewed your email.
Automatic Follow-up
The auto follow-up system of TickleTrain is one of its most notable features. With the help of this tool, you may create automated email follow-up sequences for subscribers who didn't reply to your initial message. The follow-up messages and intervals can be tailored, helping to automatically keep your emails in the recipient's inboxes.
Email Calendar
When communicating via email, timing is crucial. You can use TickleTrain to plan emails so that they go out at the best times. This function makes sure that your emails reach your recipients at the precise moment when they are most likely to be awake and alert.
Why TickleTrain Is the Best Email Tracking Software?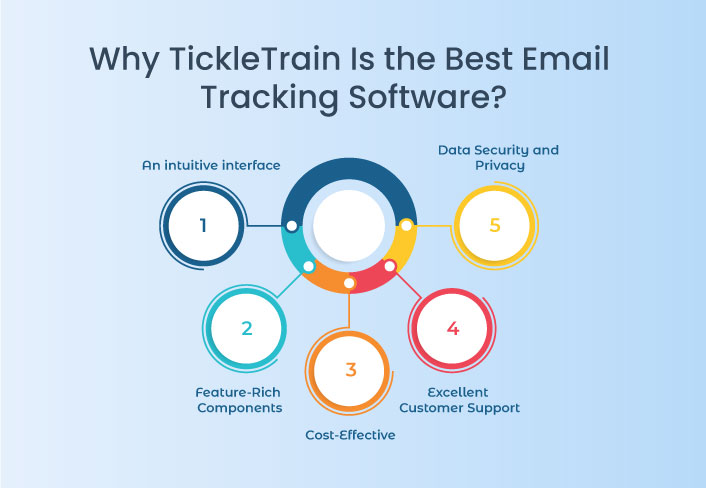 TickleTrain stands out in a crowded field of Email-Tracking App for several compelling reasons.
An intuitive interface
TickleTrain's straightforward and user-friendly design is among its most noteworthy benefits. To properly browse and make use of its features, you don't need to be a technology expert. Your email tracking campaigns are simple to set up and maintain thanks to the user-friendly interface right from the email app you are using currently.
Feature-Rich Components
A comprehensive set of email tracking and Auto Follow-Up features are available from TickleTrain. It provides you with options to automate your outreach, analyze results, and customize your communications in addition to simple email open tracking. With this thorough approach, you can get everything you require on a single platform.
Cost-Effective
While some Email Tracking App can be costly, TickleTrain offers competitive pricing plans that cater to various budgets. You can choose a plan that suits your needs, whether you're a solo entrepreneur, a small business, or a large corporation. The value you receive far outweighs the investment.
Excellent Customer Support
TickleTrain takes pride in providing excellent customer support. If you encounter any issues or have questions about using the platform, their responsive support team is readily available to assist you. This level of support ensures a smooth user experience.
Data Security and Privacy
Email tracking frequently prompts questions about security and privacy. These worries are taken seriously by TickleTrain, and user data security is given top priority. You can use the app with confidence knowing that your information is secure because they use strong security measures.
Conclusion
TickleTrain appears as your hidden weapon for collecting priceless email insights in the world of email tracking tools. It offers all the tools you need to boost your email communication, including real-time email tracking, automated follow-ups,, personalization options, and email scheduling.
TickleTrain, the Best Email Tracking Software available, offers a user-friendly interface, abundant functionality, economical pricing, first-rate customer service, and superior data privacy and security. It's a solution that may help business owners and professionals of all sizes by guaranteeing that your emails are not just delivered, but also read and responded to.
With TickleTrain, you can take charge of your email communication and put an end to the question of whether your emails are being read. It's time to leverage email tracking's potential and take your business correspondence to the next level. Today, give TickleTrain a try to see the difference for yourself!