Email Scheduling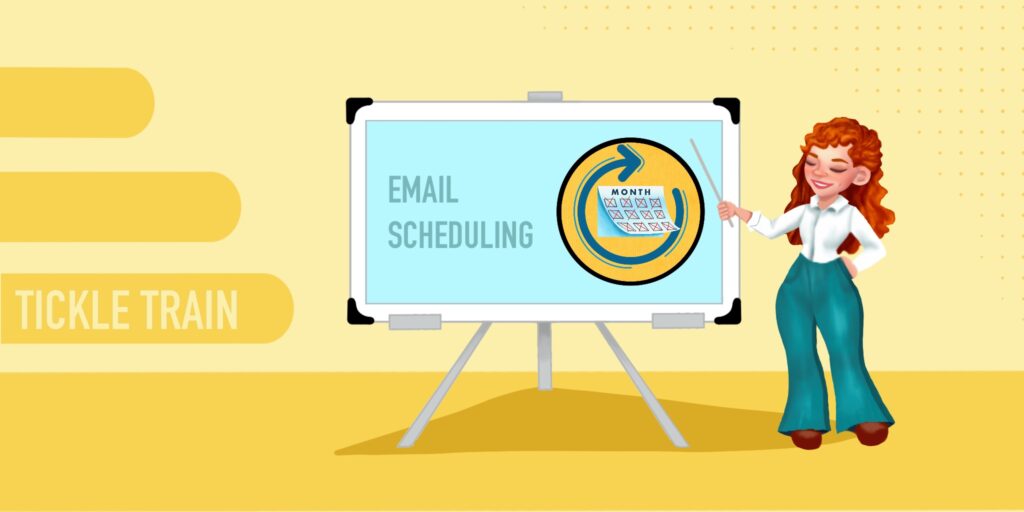 Trying to grow your business? Did you realize that 80% of sales require 5 to 12 follow-ups with your potential customer? So it's obvious that following up is the key to success. However, personally following up requires a significant amount of time!

You are not alone if you lack the time and perseverance to follow up on every lead. It's hard, if not impossible. If you are just guessing which ones to stay focused on, while others are left to wilt away, you are missing a huge opportunity. Let's face it some leads are cold from the beginning and stay cold, but others start out that way and turn into great customers. It's too hard to tell and too valuable an opportunity not to automate the process to achieve the best outcome.
What if you could automate your lead follow-up process? You could use that automation to slowly convert your cold leads into brand new customers. This is where TickleTrain comes in. It puts you in control of automating your communications with prospective customers. Your leads can get personalized communication from you as if you spent the time to type it yourself.
These small nudges and various nurturing content put you in front of prospective buyers without being a nuisance. And when they are ready to purchase, the top-of-mind awareness you've created and your diligent communications will make the recipient think of you first and at the same time make them feel important. You will be chosen over competitors time and time again.