Email follow-up made easy with Microsoft Outlook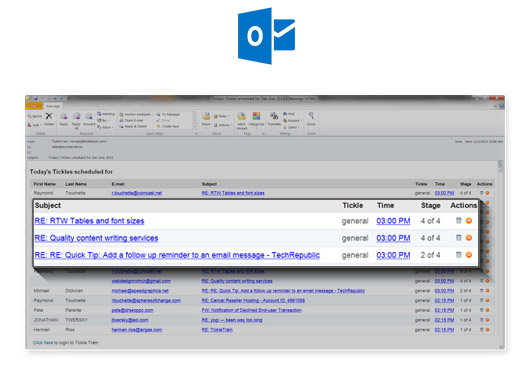 TickleTrain works with all versions of Microsoft Outlook including the web version – Outlook.com. Since TickleTrain uses the BCC field in your emails to function, it only takes a few seconds to use. It can be used to track important sent email, follow up on emails that need a reply, or used as a drip email tool to provide different emails on a schedule. Outlook is the solution TickleTrain was first developed for. What's nice about it, and many other platforms, is the auto-fill feature. When you start typing, the email address starts to display. This feature makes TickleTrain blazing fast. Check out this little video we did.
See how you can save time and keep contacts engaged with TickleTrain.