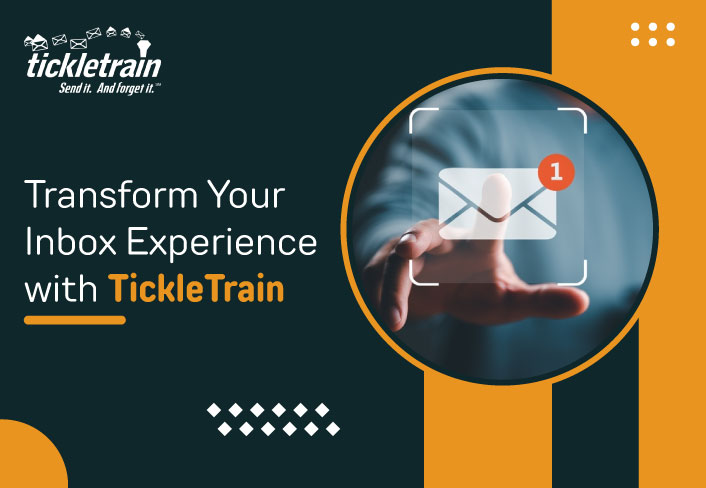 Transform Your Inbox Experience with TickleTrain
May 17th, 2023
Email communication is one of the most important parts of business communication in the fast-paced world of today. The enormous volume of emails we receive each day, however, can result in missed deadlines and crucial communications getting lost.
To change the way we engage with our inbox, email management tools like TickleTrain step in.
TickleTrain: An Email Management Tool for Productivity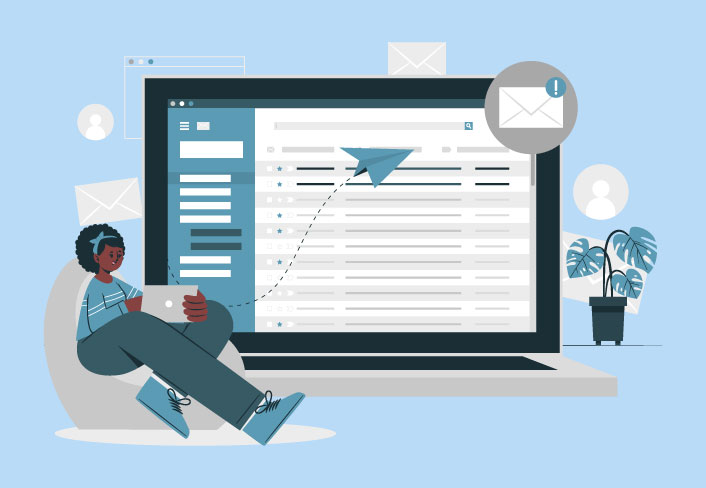 TickleTrain is an Email Management Tool that enables you to manage your inbox by sending you automated follow-up messages and reminders. The app is made to make managing your emails easier and boost productivity. You can even use TickleTrain to schedule follow-up emails and set reminders for emails that need to be followed up on later.
Key Features of TickleTrain for Effective Email Management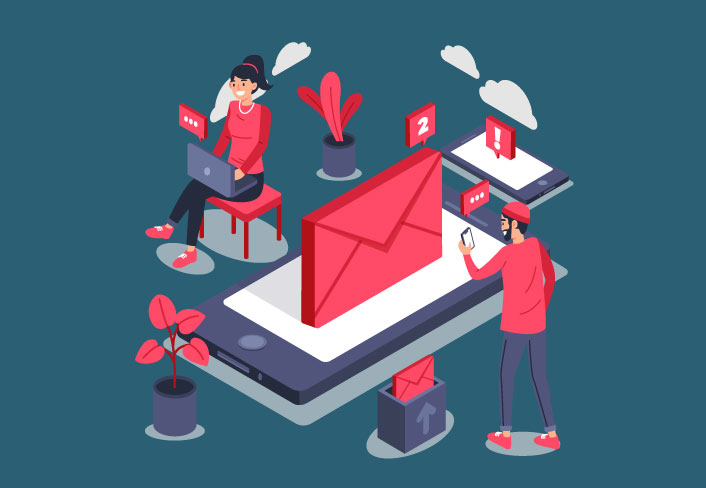 Email tracking software is one of TickleTrain's primary features. With this tool, you can keep track of your emails and get alerts when a recipient opens them. For sales and marketing teams who need to monitor the success of their email campaigns and evaluate client involvement, this can be immensely helpful.
Based on their email opening and response tendencies, TickleTrain is the Best Email Tracking Software that also enables you to choose the ideal moment to follow up with your recipient. This improves your chances of receiving a response and makes sure you don't miss any important communications.
The option to generate email templates is yet another helpful feature of TickleTrain. By using these templates, you may save time and effort and react to emails right away rather than having to start from scratch each time.
The program also enables you to design unique email templates and save them for later usage, so you can always respond to emails formally and consistently.
You can sync your email exchanges with your customer data and sales pipelines using TickleTrain's email management tools as well as integrations with well-known CRM platforms like Salesforce.
You will be amazed to know that your sales process can be streamlined by this integration, which can also give you useful information about the involvement and behavior of your customers.
Anyone wishing to enhance their email management strategy and boost productivity should check out TickleTrain. You can keep track of your inbox and make sure that crucial emails don't get lost using its email tracking software and automated reminders. Additionally, its interaction with CRM systems can speed up your sales process and give you useful insights into customer behavior.
Final Words
Lastly, you need to understand that TickleTrain is a valuable Email Management App that can transform how you interact with your inbox. With its innovative email tracking software, automated reminders, and CRM connectors, TickleTrain can streamline your sales process and increase productivity.
By using TickleTrain, you can easily track your emails and receive notifications when your recipients have opened them. You can also set up automated follow-up reminders to ensure that you never miss an important message. Additionally, TickleTrain integrates with popular CRM tools, allowing you to keep all of your customer data in one centralized location.
Make sure you give it a try. TickleTrain is a powerful email management solution that can help you save time, boost productivity, and stay organized. Whether you're a sales professional or a business owner, TickleTrain can be a valuable asset in your email communication strategy. If you're looking for an effective email management tool to enhance your workflow and manage your inbox more efficiently, TickleTrain is unquestionably a viable option to consider.