Four Strategies to Boost Productivity by Using TickleTrain
May 8th, 2014
Writing emails can be a tedious task, especially when you have to do it again and again. TickleTrain saves valuable time that you would otherwise spend on writing reminder emails to clients, vendors, and co-workers.
When so much time is spent on repetitive tasks like drafting and sending emails, you are left with little productive time. Not just you, but everyone in your workplace wastes precious time on emails.
But TickleTrain can save you that time and enable your team to be more productive. Save time by drafting the right follow-up emails Once you log in and create a Tickle, which is a pre-written email, you can set your options to send it whenever you want.
You can set up multiple, generic Tickles related to a specific subject so they can be used as a single email for multiple recipients.
For instance, you can name a Tickle as "collections" and send that as a follow-up email to multiple people, from who you are expecting payments, at a set time. Once you set the time and date, you can forget about it. TickleTrain sends reminders and saves time that you might otherwise be spending on writing and rewriting reminders.
Write an email, only once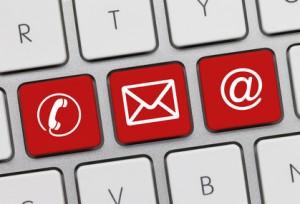 There is no need to write the same follow-up email multiple times to send it to different recipients.
Write one email and set up the time and date when you want it sent. If you want to make sure that the right reminder is being sent, you can change the settings such that the program asks for your approval before it delivers the reminder.
You can also tweak the existing Tickles to suit a specific email, directly through your inbox. Encourage staff to use Tickles for improved productivity By not having to follow up on tasks like invoices, collections or product deliveries, your staff will be able to focus on more important tasks that will improve the quality of services or products that you offer.
This means that your staff can do more in less time, thereby enhancing the overall productivity of the company. Tickle and email management through inbox And you don't have to visit a website to manage your Tickles.
You can manage all your Tickles directly through the inbox of the email client you are using now by giving you a list of all Tickles scheduled for delivery on a specific day, thereby allowing you to make any last-minute changes if needed. So, send an email and forget about the reminder. Use TickleTrain.