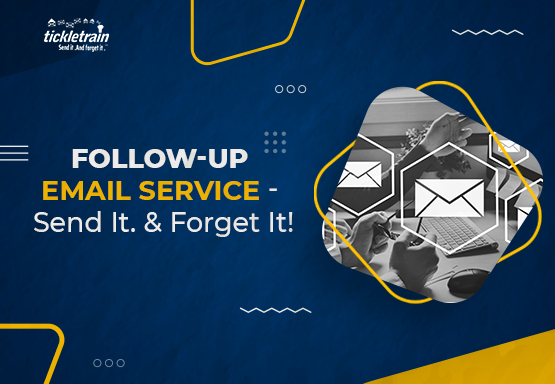 Follow-Up Email Service - Send It. And Forget It!
March 25th, 2013
TickleTrain puts emails to work like never before. As small business owners, my brother and I were just too busy to stay on top of all the emails we had going back and forth- invoices, quotes, artwork requirements, etc, etc.
So three years ago we set out to develop a website service called TickleTrain that puts emails to work like never before. It automatically follows up on unanswered emails so you don't have to. We're hoping you will help us out by watching our short video demonstrating how TickleTrain works.
Let us know what you think! You can watch the video here: https://www.tickletrain.com/ If you like it, please like our Facebook page by following the link here I'm pleased to offer a special discount if you decide to try it!
Use coupon code FR33R1DE when you sign up and enjoy 6 months free on any plan. There are no payment obligations if you cancel. Try it out for a while and discover how it can be useful in your business!