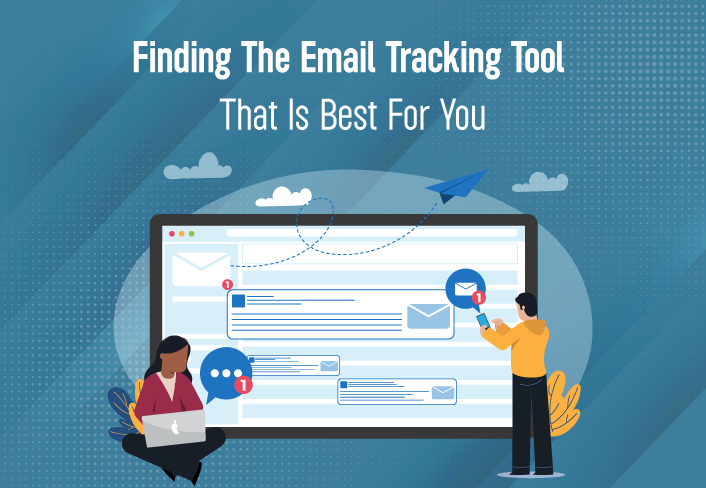 Finding The Email Tracking Tool That Is Best For You
March 1st, 2023
Around the world, a lot of business owners are searching for the best strategies to help them manage their companies successfully.
If you are one of those business owners, you are on the right page.
Today, we will talk about how an Email Tracking Tool can be useful to you and your business clients.
Let us get deep into it:
What is an E-mail tracking tool?
Before you go deep into how email tracking tools can be beneficial for business owners you need to know what exactly an email tracking app is.
Well, a web-based service known as an Email Tracking Tool enables users to track various features of their email messages.
Businesses, marketers, and individuals that wish to keep track of their email conversations or want to evaluate the success of their email campaigns frequently utilise these tools.
Many metrics, including open rates, click-through rates, bounce rates, and the length of time recipients spend reading the email, can be provided by email tracking tools.
Certain tracking solutions can additionally reveal details about the recipient's location, the email recipient's device, and the number of emails opened.
Benefits of Email tracking tool: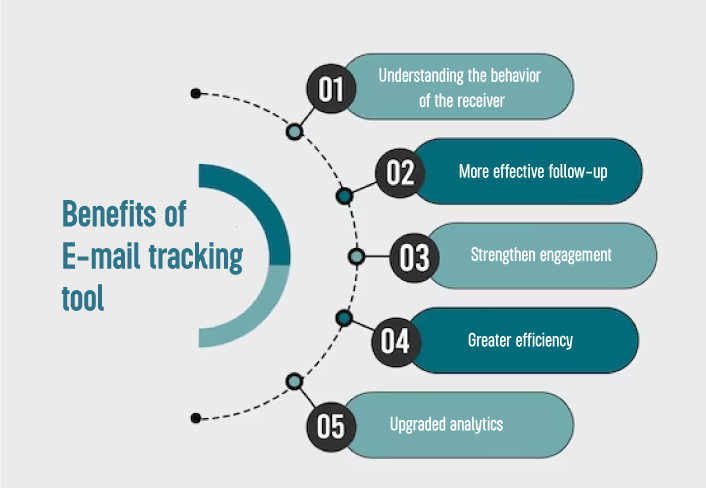 Understanding the behavior of the receiver:
An email tracking app that Create Task From Email enables you to monitor the timing and manner in which your recipient responds to your email. You can see how and when someone opened your email as well as the links they clicked and how long they spent reading it. You can make any adjustments to your strategy using the information to better understand the success of your email campaigns.
More effective follow-up:
You can determine the best moment to follow up with a recipient by monitoring when they open your emails. This can keep your contracts at the forefront of the recipient's mind and improve your chances of receiving a response.
You will be astonished to learn that the Email Tracking Tool enables you to tailor your emails in response to the recipient's actions. For instance, if a recipient clicks on a specific link in your email, you can give them more details or personalized follow-up emails based on what they are interested in.
You can save time and devote more attention to other important activities by automating some aspects of email tracking. Essentially, you may program follow-up messages that are automatically sent based on the recipient's behavior, saving you the time and effort of manually keeping track of who needs to be contacted.
The open rates, click-through rates, and conversion rates of your email campaigns can all be obtained through an email tracking solution. You can decide how to optimize your email approach and get better results by looking at this data and making educated judgments.
Why business owners are more inclined towards an email tracking tool?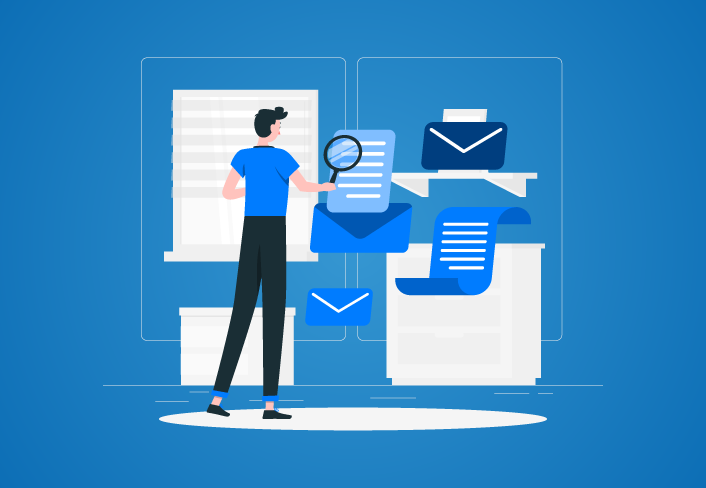 You must have already concluded that email tracking tools that use Automatic Follow-Up Emails are beneficial to many business owners after reading the benefits listed above.
There is no denying that one of the most popular and widely used products in 2022- 2023 is the email tracking app.
Due to this, both small and large-scale business owners are purchasing email management tools and using email tracking solutions.
Final Verdict:
In conclusion, email monitoring systems have become crucial tools for organizations of all sizes to track the effectiveness of their email messages.
But, if you are a business owner seeking the greatest email monitoring solution that will help you in the best way possible, we would encourage you to learn more about Tickletrain and their email management app.
You can gain a thorough understanding of email tracking tools and how they have grown to be a valuable resource for many business groups just by visiting their official website today.