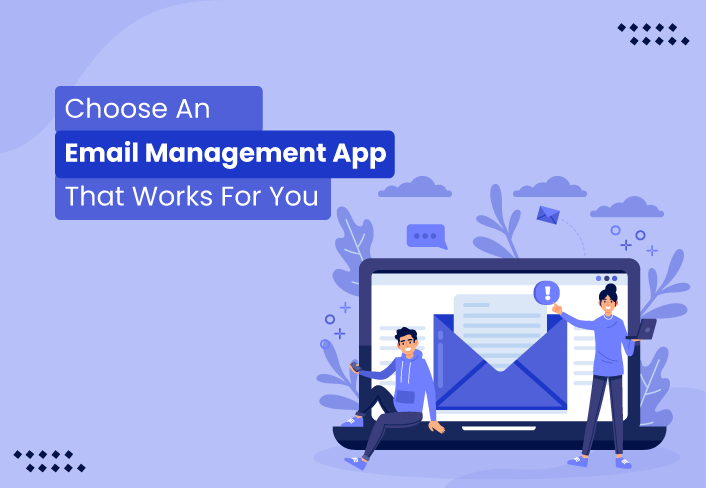 Choose An Email Management App That Works For You
March 1st, 2023
Some business owners understand and recognize the value of emails, but many business owners despise them.
Every business owner needs to be aware of the fact that email is the most common form of business communication and that it is crucial for interactions between owners and customers.
However, it can be challenging to keep track of every email you send or receive, which is why using an Email Management App can be helpful.
What is the purpose of the Email management app?
The Email management app or an Email Follow-up App is a tool that is created to assist small business owners in automating and streamlining their email follow-up process.
By automating the process of sending follow-up emails, email follow-up apps' primary goal is to assist users in saving their vital time and helps in boosting their productivity.
This tool normally allows users to construct email templates and set up automated follow-up sequences to send to recipients who have not responded to their first emails.
The users may track their emails and receive notifications when a recipient offers or clicks on a link in the email, which is the biggest feature of these emails.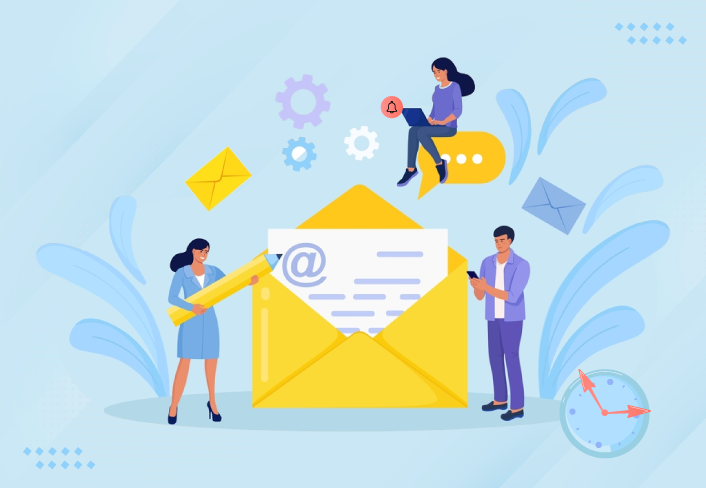 Why should a firm use an E-mail management app?
Everyone wants to generate sizable earnings for their company, no matter how big or small their company is. Yet it's crucial that you understand that an email management app can help in following up leads to a successful business agreement.
Below are a few benefits of the email management app:
By automating the follow-up email-sending procedure, small business owners can save time and can concentrate on other important responsibilities.
No question that sending follow-up emails can increase response rates and assist users in getting the results they want, like setting up a meeting or making a sale.
Users can maintain track of their email correspondence with the use of an email management tool, ensuring that important messages don't get lost in the shuffle.
A business can stay one step ahead of its competitors by employing the Email Management App and the follow-up procedure. Yet, this is the main justification for why so many small and large size business firms are using email management apps to help them develop their business revenues in the best way possible.
With the use of an email management tool, you can easily turn Emails Into Tasks, giving you the peace of mind that everything you need to complete is on your list.
You can schedule an email to be delivered at a specified time and date in the future using an email scheduling option in an email management program. This tool can help you better manage your time and cut out distractions.
Many email management programs provide templates to their business users or occasionally provide them the ability to customize their templates, which helps in preserving those in their library and making them easily accessible inside the system.
You can also set up templates for sales and support replies, and the entire procedure can be automated. This offers you more time to work on special or pressing instances.
Conclusion:
After reading this article, you can infer that email management apps are very beneficial to both small and large business owners since they enable them to achieve their goals by streamlining email communication.
Lastly, if you are a business owner who wants to keep ahead of your rivals by communicating with your customers on a daily basis through a follow-up email service, we advise using TickleTrain as it is one of the finest email management apps.
To have more information on the Email Management App you can visit the official website of TickleTrain today.