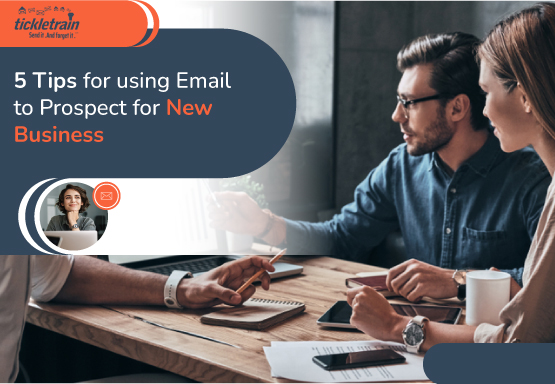 5 Tips For Using Email To Prospect For New Business
December 18th, 2013
As far as ROI is concerned, email marketing ranks among the best online promotional strategies in existence.
Nonetheless, lots of businesses that use email marketing struggle to convert prospects via this promotional medium.
The reasons for this are numerous. If you have failed with email marketing in the past, here are 5 tips for using email to prospect for new business:
1. Quality Over Quantity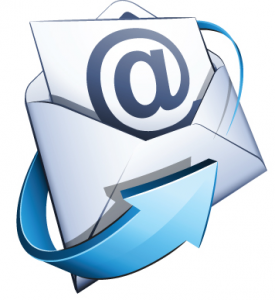 Firstly, build a list of opt-in subscribers to find prospective clients. Rather than building their own email lists, many new companies choose to purchase lists from service providers. While this practice has worked for some businesses, purchasing lists do not guarantee results, particularly for new businesses.
The majority of marketing experts say that the quality of an email list is more important than the number of subscribers. If you build your own list of subscribers, it is more likely that the people who sign up for your list will have an interest in what you are offering.
Thus, there is a good chance that they will purchase your service or product at some point in the future. To build trust with your subscribers, every email you send should include a link to allow people to opt-out of your list at any time.
2. Avoid the Hard Sell Secondly, you should always provide useful information to your subscribers, before you try to sell them anything. Many prospects opt-out of email lists, because the list owner does not give them the necessary information to make a buying decision.
The principle here is to establish the credibility of your service or product in the minds of your prospects. Use the emails you send as a means of gently steering your subscribers towards a purchase. Refrain from hard selling in your emails. Direct your prospects to your website, and let your website do the selling.
3. Less is More Thirdly, do not send a barrage of promotional material to your prospect's inbox. Frequently, in their eagerness to make a sale, businesses send a plethora of emails to their potential clients.
This destroys their credibility in the eyes of their prospects. Consequently, their subscribers either leave their list or, even worse, flag their email messages as spam.
The best way to target your prospective clients is to email them at predetermined periods, like once per week. By doing this, your subscribers will be ready for your emails, and be more inclined to react positively.
4. Get Personal Fourthly, use your emails to directly engage with your prospects. Email is an excellent way of finding out what potential customers think about your service or product. Offer a channel through which customers can contact you. Respond to any questions in a timely fashion. If you are unable to respond to all inquiries, consider using an auto-reply service.
5. Follow up Lastly, you will not make a sale after sending your first email. Conventional marketing wisdom is that usually, people make the decision to buy after seeing an advert seven times. Hence, correctly following up on your initial message is crucial. Your follow-up emails should be interesting and short.
Let your personality shine through and include a call to action to encourage people to return to your website.
Again, do not try to sell anything in the email, just direct your prospects back to your sales presentation, and let that do the work. If done correctly, email marketing can generate huge profits for your business.
The main thing to remember is to develop a relationship with your prospects, prior to trying to promote your service or product.