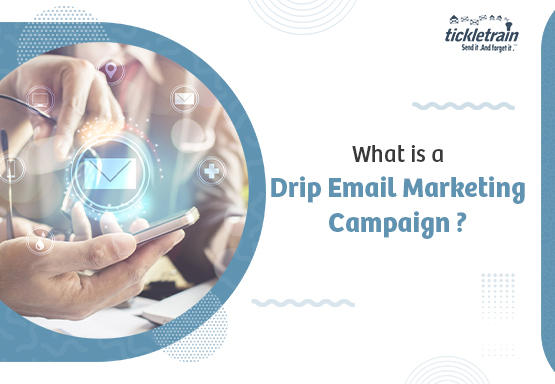 What is a Drip Email Marketing Campaign?
February 2nd, 2014
TickleTrain makes dripping emails to your contacts easy and affordable. But what exactly is a drip-email campaign? Well, it's a series of email messages that are sent or dripped out on a predefined schedule. For example, your contact can receive the first email shortly after your initial contact, the second email a few days later, the third email seven days later, and so on. All of this can be automated with TickleTrain's drip email marketing software.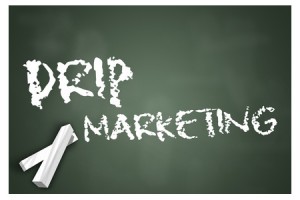 Sometimes called auto responder emails, these drip emails are pre-written to build on each other with the goal of encouraging a response or action, usually to nurture a lead into a buyer. But they can also be used for training purposes, simple scheduled reminders, following up on abandoned shopping carts, and much more. Basically, any targeted information that needs to be sent over a schedule, automatically.
TickleTrain's email marketing software makes automation easy. You do not need to install or learn any complicated software and it works with how you send an email today. We call drip campaigns "tickles". Simply determine what your drip campaign's purpose is and give it a name.
For example, purposes, let's say you want to nurture contacts asking about product XYZ so they eventually make a purchase. On the TickleTrain website, you name this tickle "XYZ" and compose your series of emails and the schedule these will be sent on. After saving your tickle, you will receive a special email address. Just include that email address in the BCC field when you reply to your contact and they will be automatically added to your XYZ drip campaign that you set up.
If the contact is simply completing a form on your website for this information, just have the form include the special TickleTrain email address in the BCC field on the email it sends and they will be added just the same, automatically.
Automating your email follow-ups by dripping your leads relevant information that resonates with their inquiry builds the foundation for a stronger relationship with your company. Most sales are made after five or more contacts, so following up on leads is essential to any business.
For more information on drip email marketing, see this link on Wikipedia. Staying top-of-mind by dripping relevant content is easy with TickleTrain. Start closing more sales -- register today