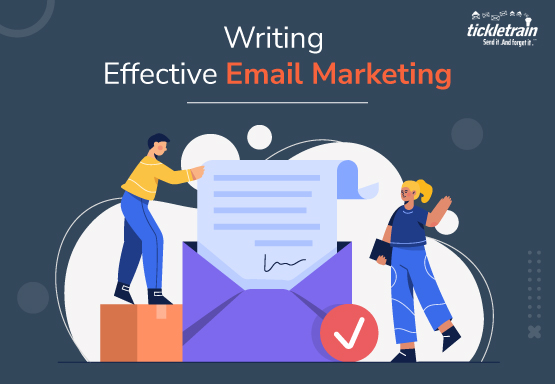 Seven Tips For Writing Effective Email Marketing Content
January 18th, 2014
Email is still a good marketing tool for businesses. There are several best practices that a business must employ to make an email marketing campaign successful.
By following a few simple tips, you can write email content that gives you the results that you need to grow your business.
1. Establish a Goal - Before starting an email marketing campaign, you need to establish a goal. What do you want to accomplish with your emails? Do you want new orders, more subscribers, or increased traffic to your website? By first deciding on a goal, you can craft an email that guides the reader to the outcome that you want.
2. Know Your Audience - The content of an email is most effective when it is tailored to your audience. You need to know who you readers are and what they are interested in before you begin to write the email. You can learn about your target market from feedback, surveys, and market research. Any information you have about customers will help you in crafting an email that resonates with readers.
3. What's in it for Me? Readers are self-interested. The most successful emails answer one question: what is it in for me? People want to know how the content of your email helps them to solve a problem or improve their lives. A good email offers valuable information to the reader. By thinking about what your readers want and giving it to them, you are in a better position to keep their attention.
4. Subject Line - With people bombarded with emails on a daily basis, it is important to get their attention with a good subject line. You need a subject line that is short, descriptive, and gets to the point. You want to give people a reason to open and read the email. Using words such as "free" or "reminder" result in a low open rate because people equate these words with spam.
5. First Line - The first line of the email is also important. This is where you continue with the idea or theme stated in the subject line. The email has to immediately make good on the promise started in the subject line by offering more detailed information.
6. Relevant Content - All the content in the email must relate to the subject line. You want the email to remain focused on one idea, not several. You want the content in the body of the email to be relevant, informative, but also concise. Keep in mind that people are busy. Give them the facts that they need to know before making a decision.
7. The Call to Action - At the end of the email, you need a call to action. This is what you want the reader to do next. You might want readers to call the company for an appointment, visit the website and sign up for a newsletter, or place an order. A good call to action clearly states the next step for the reader. Email marketing has many working parts.
All must work together seamlessly to get the results that you want from a campaign. And don't forget that sometimes you don't get a response on your first email attempt -- which is why email follow-up is so important.
This is what TickleTrain can help automate no matter which email client you are using!