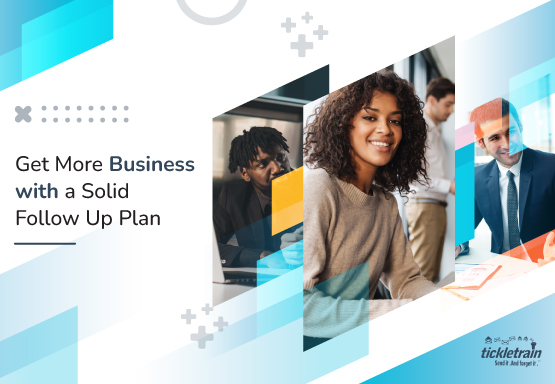 Get More Business With A Solid Follow Up Plan
January 1st, 2014
Recruiting new businesses is challenging, time-consuming and often expensive. Make the most of your prospecting by closing the deal with your follow-up. This is an article about how the magic is in the follow-up when using email to prospect for new business.
By following the tips outlined here, you will close more businesses and grow your network, profits, and customer base.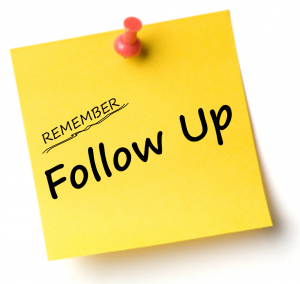 What Is A Follow-Up Plan? A follow-up plan is a great way to stay top of mind with your business prospect. After your initial email contact, meeting, or conversation, following up can help reinforce your relationship, show your sincere interest in the prospect and make another contact that solidifies your intentions to do business with the prospect. An email follow-up plan shows that you are serious about gaining the prospect's business and are thinking of them and ways to help them.
What Should Be Included In A Follow-Up Plan?
Your email follow-up plan should include an email with a recap of the details you spoke about with your prospect. Summarize your meeting, reiterate important points that demonstrate how doing business with you is advantageous to them, and thank them for their time.
If you said you would provide more information, literature, samples, or anything else, be sure to do so in your follow-up action plan. Deliver or mail out anything that cannot be delivered electronically immediately.
In your email, be sure you include a bit about how you enjoyed meeting them and how you hope to continue to build your relationship. If your prospect spoke about any personal details such as family, hobbies, vacations, etc., you can include a bit about that, as well.
This shows you paid attention, are detail-oriented, and focus on the client. After you have thanked the prospect for their time, reiterated business points you want to stress, and outlined how doing business with you is good for them, it is time to seal the deal.
To make sure you close the deal and get the business, you need to actually ask for your prospect's business. Tell your prospect how much earning their business would mean to you, what you intend to do to keep them happy once you have secured their business, and then ask for their business.
As the old adage goes, if you do not ask, you do not get. Forgetting this simple but important component of your follow-up plan can mean letting the prospect getaway.
Now that you know more about how the magic is in the follow-up when using email to prospect for new business, you can use these tips to help get more business.
Email can be a great way to prospect new customers, and adding these personal touches to your follow-up will help increase your success rate.
Looking for a way to automate your email follow-ups? This is what TickleTrain can help you with and it conveniently works with several email providers.