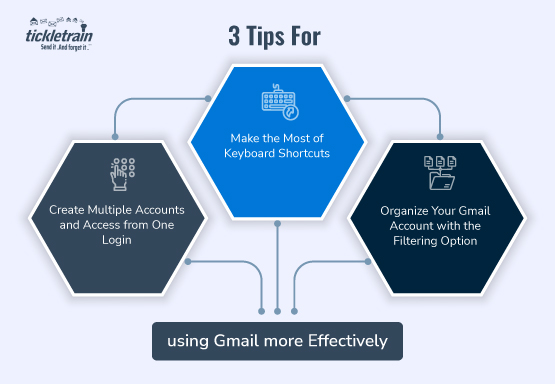 3 Tips For Using Gmail More Effectively
February 28th, 2014
As you may have seen from our recent press release, TickleTrain now integrates with Gmail. In this blog post, we're going to give you 3 tips for using Gmail more effectively.
The Internet has made our lives easier. With a click of the mouse, we can access information about any topic under the sun. It has also enabled us to address the biggest communication challenge of staying connected at all times.
Not surprisingly, therefore, millions of people from different parts of the world use Gmail on a daily basis today. Yet, not everyone is aware of the different ways in which Gmail can be used more efficiently and the benefits that come with it.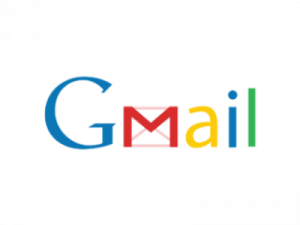 1. Create Multiple Accounts and Access from One Login One of the best things about Gmail is that it enables you to stay organized. You simply need to know about the features that can optimize your day-to-day work and help you coordinate different tasks.
For example, you can create multiple Gmail accounts and access all of them from one login. By creating multiple Gmail accounts, you can keep your personal and professional correspondences separate. Further, you can prioritize work in a better way.
To merge multiple Gmail accounts, you need to log in to your account, click 'Settings' and choose the 'Accounts and Import' tab. You need to next click on the 'Add another account' option. You have to next enter your primary email address from where you will be directed to a confirmation window.
Once you complete the verification process, you will get access to all your accounts from just one login.
2. Make the Most of Keyboard Shortcuts In its endeavor to provide a better user experience, Gmail offers a number of Keyboard shortcuts that save you time. Before you start using the keyboard shortcuts, you need to enable them in your Gmail settings. To do so, you have to go to 'Settings', click on the 'General' tab and activate the 'Keyboard shortcuts' option. Some of the best keyboard shortcuts that you can use include the following:
Press 'E' to archive any mail you want. The email will automatically archive into the folder.
Hit 'Shift+C' to compose a new mail.
Just press 'R' to answer a mail and 'F' to forward it.
Delete a mail by pressing the '#' button.
Press 'Shift+U' to mark a mail as unread.
3. Organize Your Gmail Account with the Filtering Option Managing emails can be quite tricky, particularly when you are traveling and have very little time to delete unwanted emails. To help you address this problem, Gmail provides a smart filtering option.
You can add automatic filters to your emails as they arrive and ensure the unwanted ones are weeded out quickly. To create your filters, you need to click on 'Settings', go to the 'Filters' tab and then press the 'Create a new filter' button. You will be able to filter your mails by addresses, subject lines and even certain words in the content.
Once you click on the 'Create filter with this search' option, you will be able to remove undesirable emails without any hassle. Gmail gives you plenty of options to stay organized and work more efficiently.
All you need to do is learn about its cool features and use them according to your needs and preferences. By using Gmail more efficiently, you can save both time and effort.
Sales Follow up plays a crucial role in encouraging customer purchase-making decisions. Increase your email productivity with our follow-up sales emails.